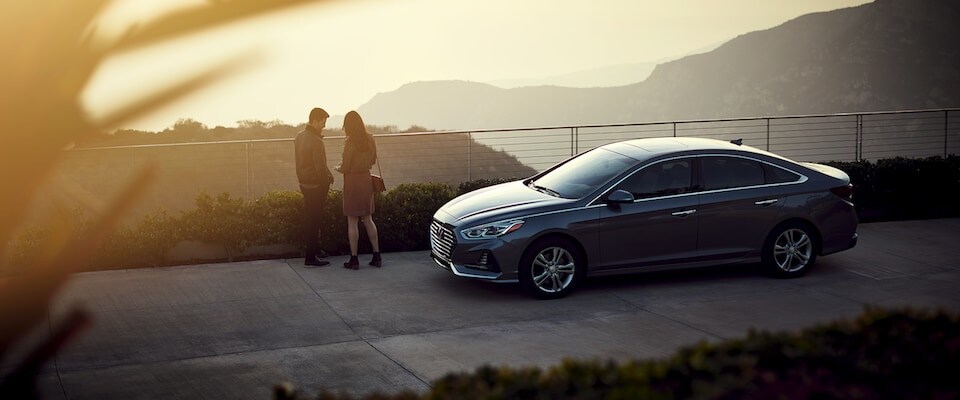 Whenever your car needs routine maintenance or emergency repairs, schedule service at Hyundai of Jefferson City to have our experts get the job done right the first time. Our Hyundai-certified technicians know your vehicle inside and out, and they're ready to take on anything you ask of them, from simple oil changes to complex transmission repairs. Let the pros at our on-site service center take a look at your vehicle and get you back on the road in no time!
Benefits of Regular Service in Jefferson City, MO
Every Hyundai vehicle has what's known as a recommended service schedule for a variety of reasons. Of course, maintaining your vehicle on a regular basis will help it last longer, so you'll get more miles out of your car, truck, or SUV. Another benefit of regular service is knowing that your vehicle is safe to drive-nothing worrisome lurking under the hood. Plus, you'll be able to detect small problems before they worsen, which will save you a lot of money on costly repairs down the road.
Don't delay your recommended maintenance any longer, and schedule service with Hyundai of Jefferson City. If you're unsure if your vehicle is due for an appointment, then reach out to our service team at Hyundai of Jefferson City.
Common Services at Hyundai of Jefferson City
We offer many common services that Hyundai vehicles need, including but not limited to:
Oil changes
Tire rotations
Wheel alignments
Brake pad inspections
Battery replacements
Windshield wiper replacements
No matter what your vehicle needs, we can handle it quickly and efficiently so you can get back to your routine.
We Use OEM Auto Parts in Jefferson City, MO
For all of our service requests at Hyundai of Jefferson City, we only use OEM (original equipment manufacturer) parts. These genuine Hyundai parts come straight from the manufacturer. Therefore, these OEM parts are not only designed specifically for your vehicle, but they come with warranty protection under the manufacturer. You won't see any cheap aftermarket parts on your vehicle when you schedule service with us!
Service Specials in Jefferson City, MO
At Hyundai of Jefferson City, we believe that a necessity like auto service shouldn't cost a fortune. That's why we offer a number of service and parts specials every month! When you service your vehicle with us, you won't have to worry about how the maintenance your car needs will impact you financially. Take advantage of our service specials at Hyundai of Jefferson City to see how much you can save on your next appointment!
FAQ
Q: When should I change my oil?
A: As a general rule of thumb, Hyundai drivers should get an oil change every 3 months or 3,000 miles. If you are unsure when your vehicle's oil should be changed next, please consult your owner's manual or call us to speak with a service technician at our Hyundai dealership in Jefferson City.
Q: When should I get my tires rotated?
A: Every 6,000-8,000 miles or so. Our experts agree that every other oil change is a perfect time to get your tires rotated to ensure even wear and longevity.
Q: What are the differences between synthetic oil vs. regular oil?
A: Synthetic oil is far more costly than regular oil. However, it only needs to be changed every 7,500-10,000 miles. Consult a technician before your next oil change if you would like to switch to synthetic oil.
Q: When should I replace my tires?
A: Your tires need at least 2/32-in. of tread depth to work properly. How do you know how deep 2/32-in. is? Take a penny and stick it headfirst into your tire tread. If you can see the top of Abe Lincoln's head, then you need to replace your tires!
Schedule Service in Jefferson City, MO
When you bring your car to the service center at Hyundai of Jefferson City, you can rest assured that it's in the best of hands. Contact us today to schedule an appointment with our team!