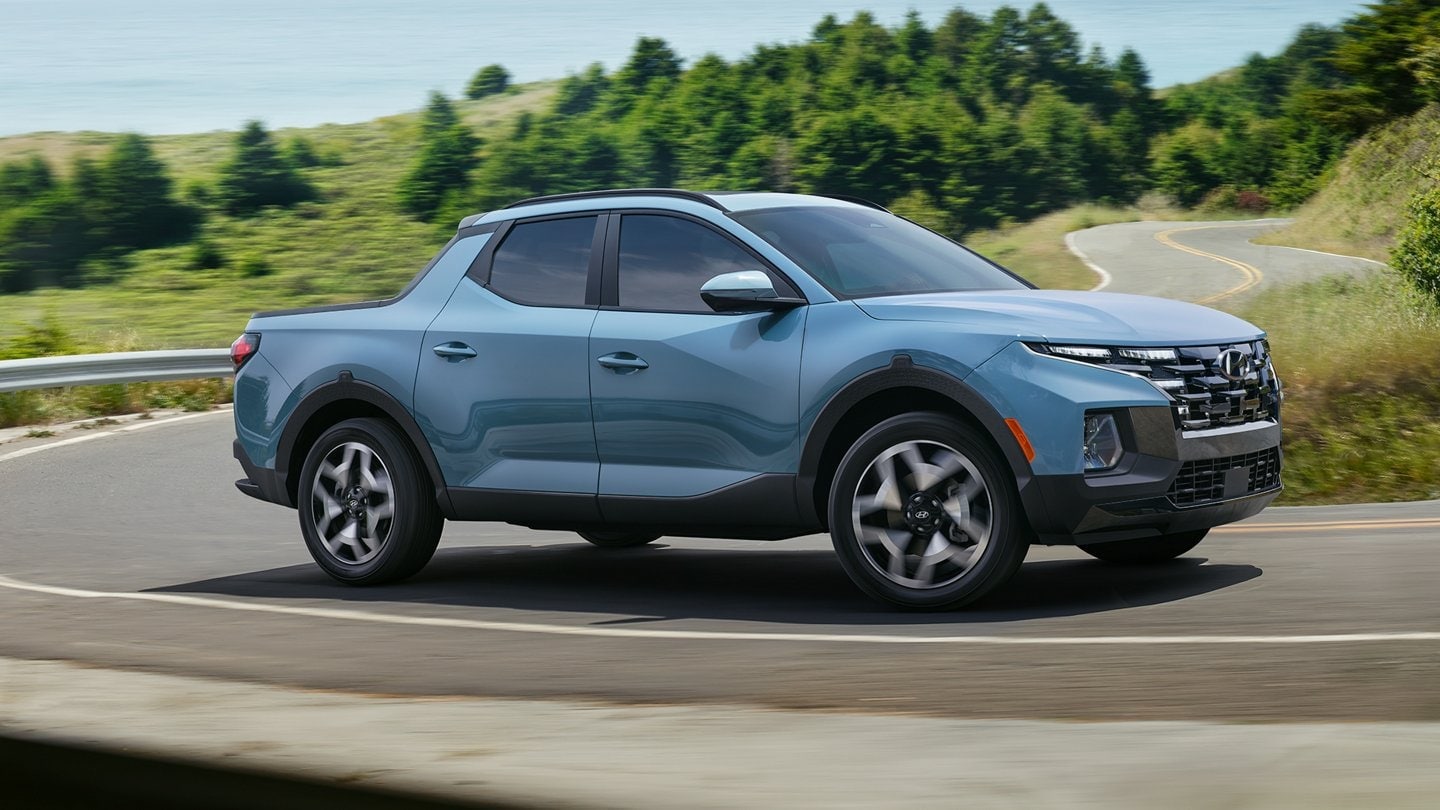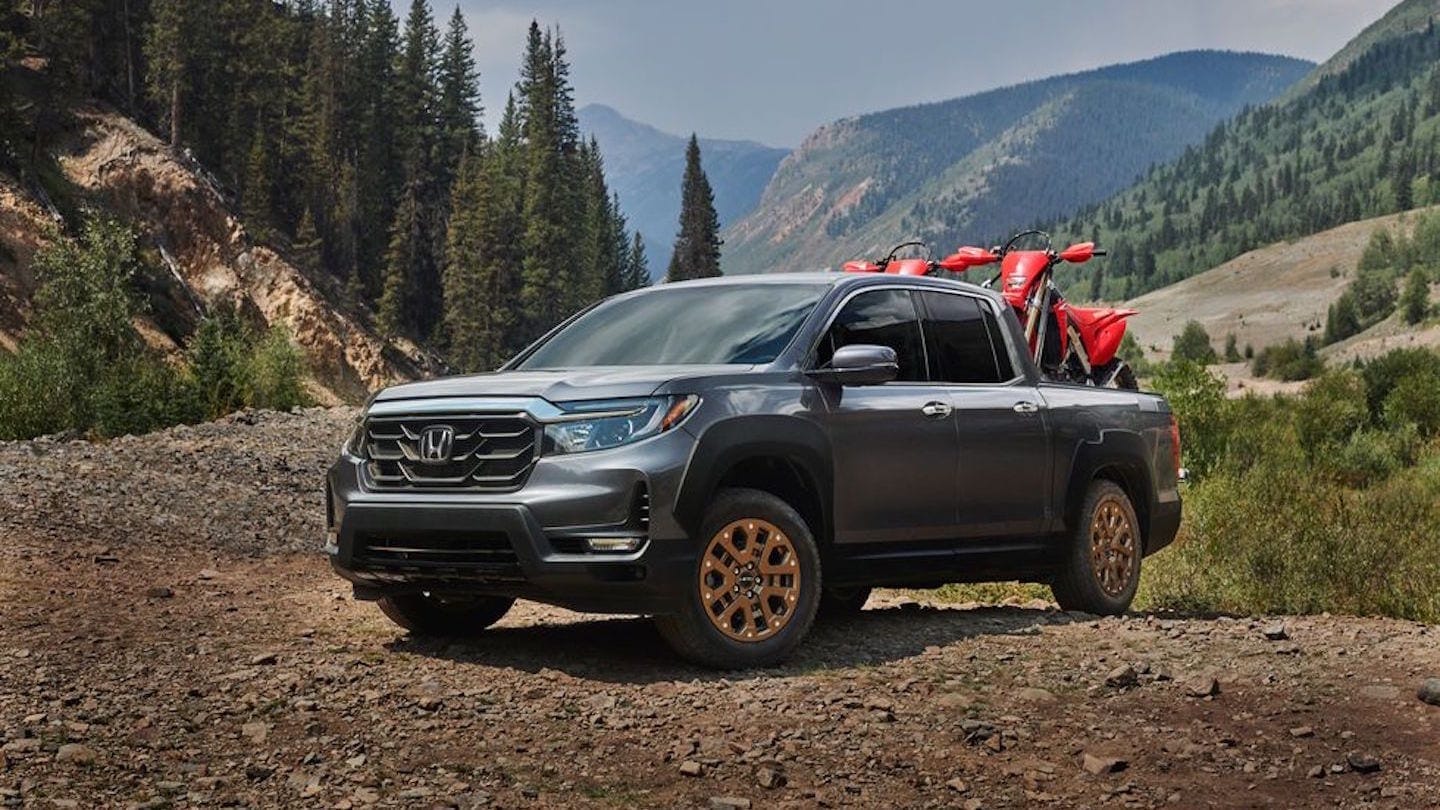 In a bold move for 2022, Hyundai has entered an increasingly saturated pickup truck market with the all-new Santa Cruz. That said, the Korean automaker's first pickup joins an exclusive club of unibody trucks, with the Honda Ridgeline as the only other member. If you're looking for a crew cab truck with some SUV attributes, now you have options-which means you have to make a decision. Allow the experts at Hyundai of Jefferson City to help you choose between the 2022 Hyundai Santa Cruz and the 2022 Honda Ridgeline!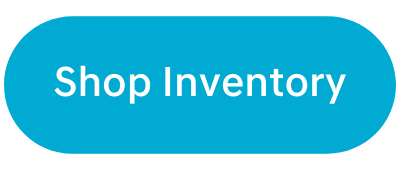 Creating Innovation With the New 2022 Hyundai Santa Cruz
Honda has stuck to ole reliable with the 2022 Ridgeline. This truck doesn't do anything you haven't seen before. The Hyundai Santa Cruz, however, takes leaps and bounds towards a unique experience. In fact, Hyundai calls the Santa Cruz a "Sport Adventure Vehicle," rather than a traditional pickup. Boasting a dramatic front fascia, abundant passenger space inside, and an open bed in the back, the Hyundai Santa Cruz essentially combines pickup truck functionality with all the comfort and style of an SUV, making it an excellent choice for first-time truck drivers in Jefferson City, MO.
A Battle of Interior Features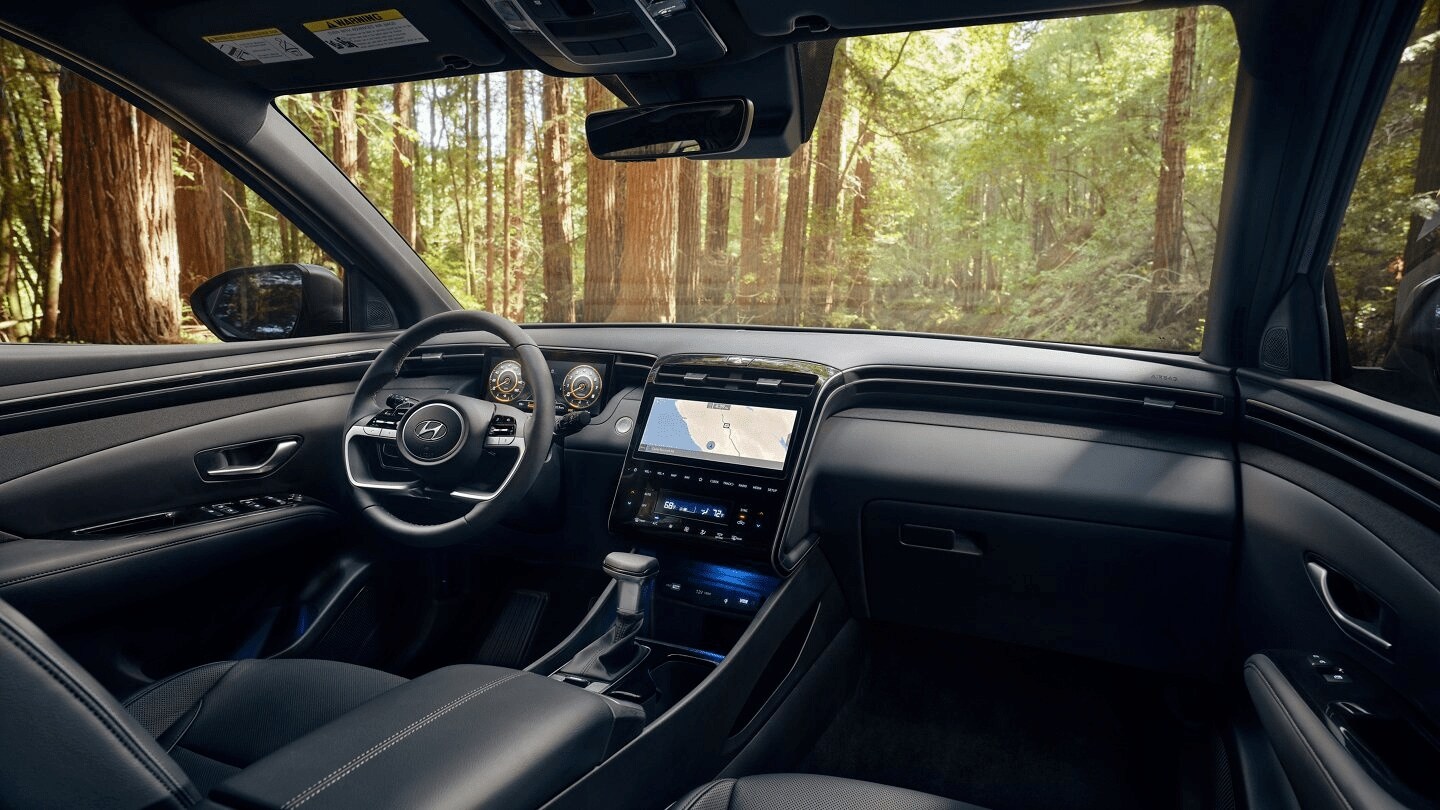 The Honda Ridgeline might be functional, but it doesn't have the most luxurious cabin. Honda clearly focused on creating a practical driving experience without any exciting features. Fortunately, the Hyundai Santa Cruz is equally as functional with a few technological upgrades, including a 10-inch touch screen, the first fully digital instrument cluster in its class, and a dual-cockpit style layout. We love how the Santa Cruz builds on a sporty aesthetic, which is an interesting and unique approach to the interior of a pickup truck.
Underneath the Hood of the New Ridgeline and the New Santa Cruz
You have two engine choices with the Santa Cruz, but the more powerful 2.5-liter turbocharged engine produces over 310 pounds of torque, beating the V6-equipped Ridgeline at 262 pounds. The Honda Ridgeline attempts to pack as much power as possible underneath the hood, whereas Hyundai has taken a different approach by focusing on a lack of carbon footprint. This factor is especially important as we move into the future of hybrid and electric vehicles. With the Santa Cruz, you won't fall behind, and your carbon emissions will stay in check.
Hauling Cargo with the 2022 Santa Cruz and the 2022 Ridgeline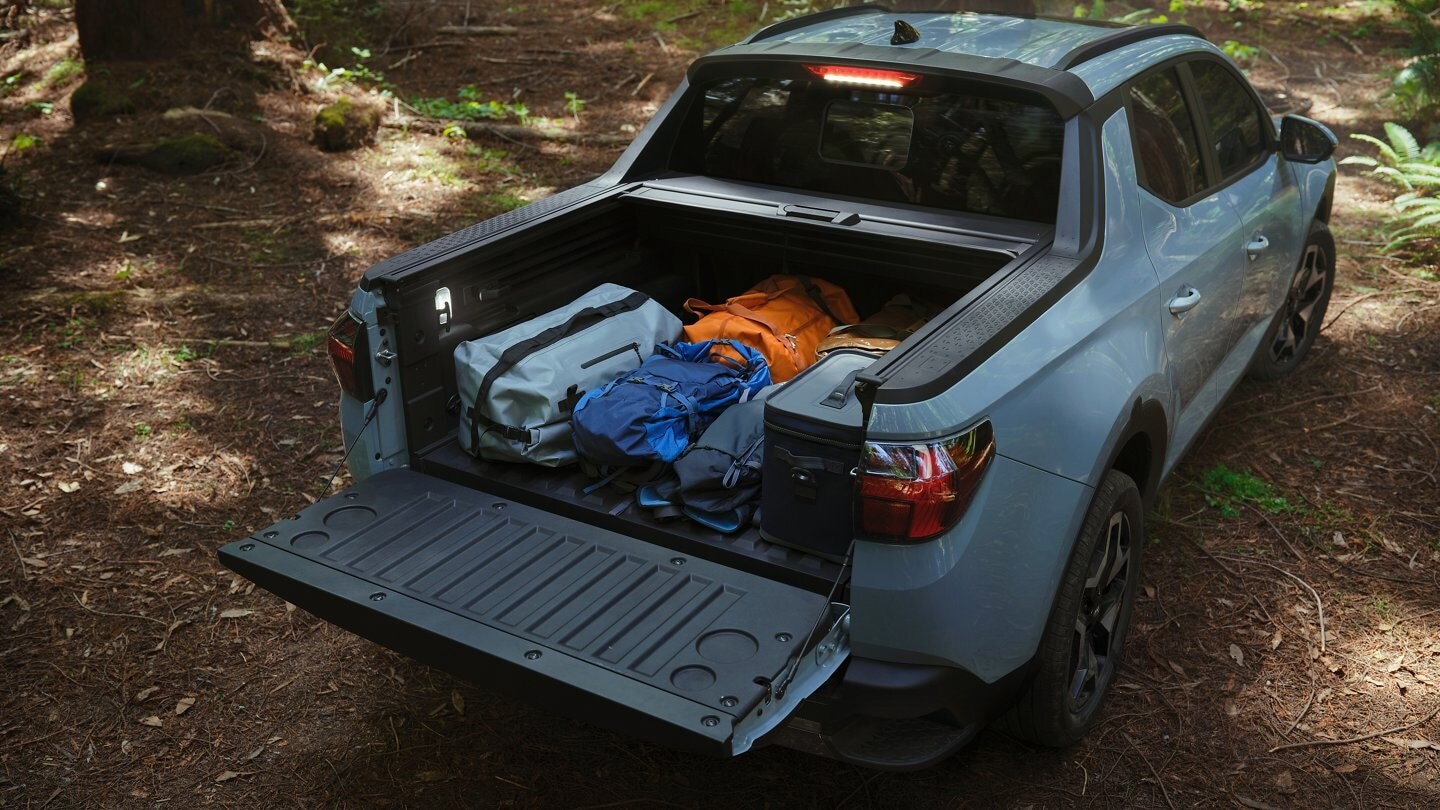 Of course, we can't talk about trucks without mentioning towing capacity! When equipped with the turbocharged engine, the new Hyundai Santa Cruz can pull just as much as the Honda Ridgeline: 5,000 pounds. And don't let the shorter bed of the Santa Cruz fool you; its versatility provides multiple storage solutions, including a handy in-bed trunk and a lockable tonneau cover.
Find Your 2022 Hyundai Santa Cruz at Hyundai of Jefferson City, MO
Our small-town dealership is staffed with seasoned professionals who can tell you all about the brand-new Santa Cruz. When you've found the perfect 2022 Hyundai Santa Cruz for your lifestyle, give us a call, and we can get you started with a test drive!